News & Views
Dixcart News features a selection of topical Articles. Please feel free to use 'Search' or the Filters below to locate the Article that best matches your needs and interests.
Portugal – Golden Visa Investment Routes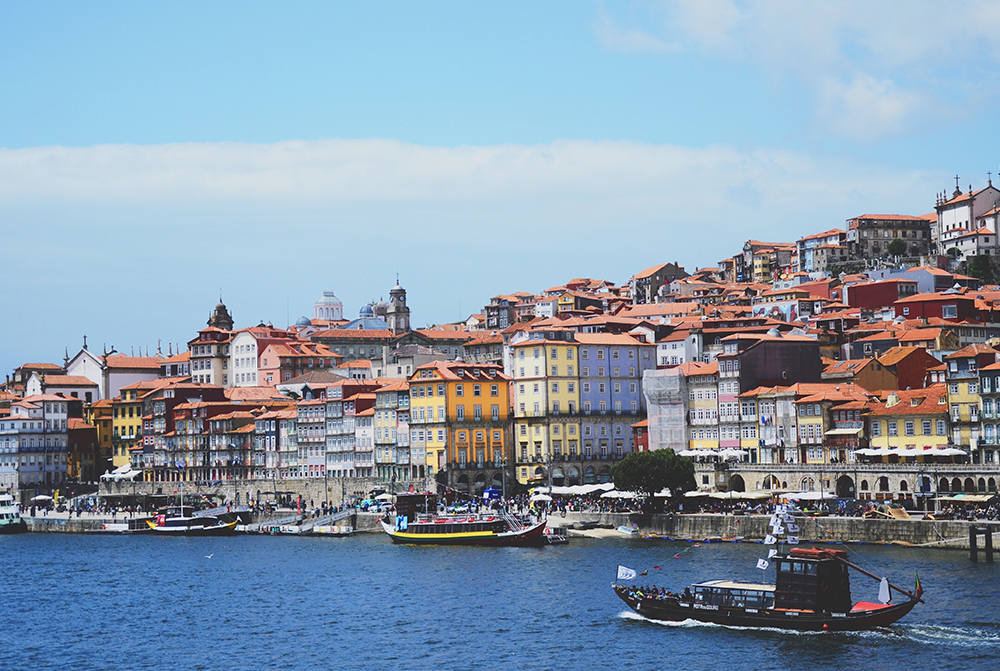 15,000 high net worth individuals and their families have moved to Portugal since 2009.
Portugal appears to be the place to be, with beautiful scenery and cities like Lisbon, Porto and Funchal to explore. Families who have moved to Portugal are attracted by the personal tax programme: the Non-Habitual Resident Programme. Non-EU individuals also have the option to move to Portugal by applying for the Golden Visa residence programme.
5,145 Golden Visa applicants have invested over €3,160 million in Portugal, up to June 2017.
An additional 8,434 family members have benefited from the same freedom as the applicants to travel within the Schengen Area and to live and work in Portugal.
Ultimately, the Golden Visa programme provides the option to obtain Portuguese nationality and, therefore, an EU Passport, in a timescale of just over 5 years.
Golden Visa Criteria
The Golden Visa programme is designed for non-European Union citizens undertaking an investment activity, as individuals or through a company established in Portugal. These individuals can apply for a Residence Permit for Investment, by fulfilling one of the routes detailed below:
Capital transfer to Portugal of a minimum €1 million; OR
The creation of a minimum of 10 jobs; OR
The purchase of real estate property with a minimum value of €500,000; OR
The purchase of real estate property, built at least 30 years ago or located in an urban regeneration area, for refurbishment purposes, with a minimum value of €350,000; OR
Investment of a minimum €350,000 in research undertaken by public or private scientific research institutions involved in national scientific or technological research; OR
Investment of a minimum €250,000 in artistic creation or supporting the arts, reconstructing or maintaining the national heritage; OR
Investment of a minimum €500,000 in shares placed in investment funds or in venture capital, geared to capitalise small and medium companies in Portugal which must have a viable capitalisation plan in place.
Routes of Investment Announced by the Portuguese Government in July 2017
The following additional four options were announced by the Portuguese Government to be implemented later in 2017:
€350,000 investment in the incorporation of a new Portuguese company, creating a minimum of 5 permanent jobs; OR
€350,000 additional share capital investment in an existing Portuguese company, creating a minimum of 5 permanent jobs; OR
€200,000 investment in a Portuguese company, with an economic recovery plan in place; OR
€350,000 investment in funds to provide additional capital to a Portuguese company with an economic recovery plan in progress.
These new routes are specifically designed to promote investment in small and medium size Portuguese Companies.
Reduction to the Investment Criteria
Individuals investing in a region with a low population density, of fewer than 100 habitants per km2, or with a GDP of 75% or less of the national average, benefit from a 20% reduction in each of the investment criteria specified above.
Requirements to Meet
The same application requirements for the Golden Visa Programme remain in place.
These include a 5 year minimum period that the investment needs to be maintained and the minimum stay requirements:
7 days in the first year.
14 days in the subsequent two-year periods (i.e. years 2-3 and 4-5).
How Can Dixcart Help?
In addition to assisting families and entrepreneurs in selecting the most appropriate legal route for a move to Portugal, Dixcart also provides;
a complete range of services related to a company incorporation and   day-to-day obligations; from bookkeeping through to tax compliance.
assisting entrepreneurs and their families in relocation to Portugal and obtaining the necessary residence permits.
Additional Information
If you require additional information regarding the options in relation to the Golden Visa and residence and/or the types of company and tax structures available in Portugal, please speak to your usual Dixcart contact, or to Catarina Sardinha at the Dixcart office in Portugal: advice.portugal@dixcart.com.