News & Views
Dixcart News features a selection of topical Articles. Please feel free to use 'Search' or the Filters below to locate the Article that best matches your needs and interests.
Spanish: El Uso de Fundaciones Educacionales Nevis Para Proteger La Identidad de Los Miembros Jóvenes de Una Familia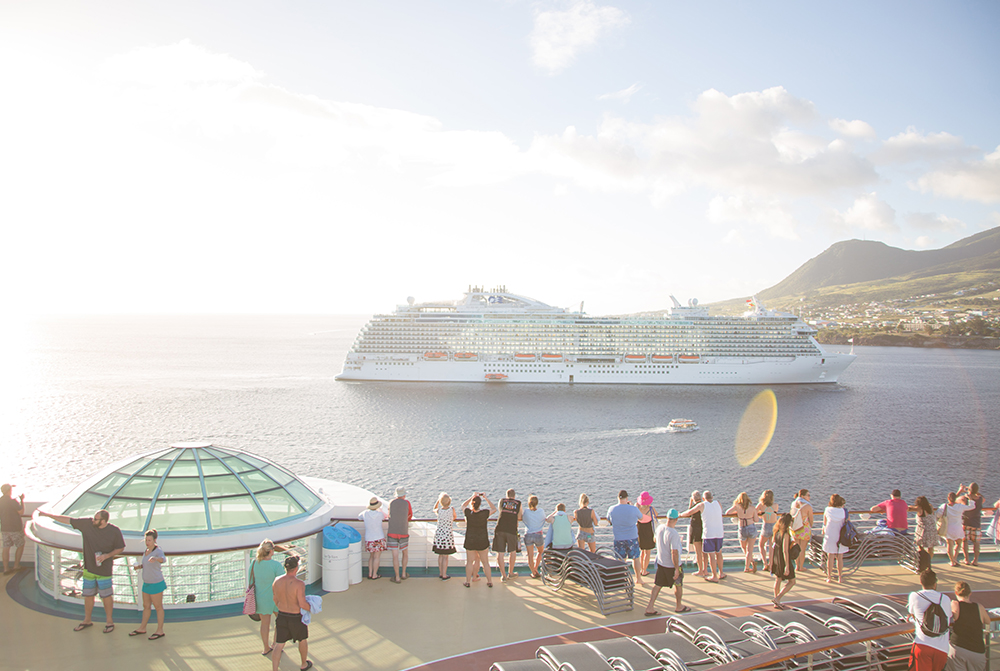 Bienes valiosos
A menudo, nos preguntan cuáles son nuestros bienes más importantes. Esto suele conducir a un sinnúmero de respuestas, la más común es "nuestros jóvenes".
Con frecuencia, muchas familias gastan fortunas en la protección, la educación y la crianza de sus hijos para que se abran su propio camino al mundo. Sin embargo, existen muchos países en los cuales la protección del nombre familiar y la identidad de sus miembros son de suma importancia.
Los jóvenes abren sus alas
En la vida de cada joven, llega un momento en el que deben abandonar la protección de su familia y deben salir al mundo exterior por motivos educacionales o profesionales. A menudo, esto significa que un hijo adulto se muda a una ciudad más grande o a otro país, lejos de la seguridad y protección de su familia.
Esta reubicación suele conducir a un aumento natural de exposición, tanto del nombre del joven como el de su familia, en esta nueva ciudad.
Muchas familias quieren ayudar a sus hijos económicamente en este nuevo paso, pero algunas veces esto puede causar muchas dificultades e inconvenientes. Por ejemplo, si la familia quiere abrir una cuenta bancaria en una jurisdicción extranjera, suele ser costoso y difícil y puede causar una mayor exposición del nombre familiar.
El uso de Fundaciones Educacionales Nevis
Por medio de una Fundación Educacional Nevis, Dixcart puede asistir a la familia al disminuir la exposición, tanto como sea posible, de la identidad del joven y del nombre familiar en la nueva ciudad/país.
Dixcart puede establecer una estructura que proporcionará confidencialidad y seguridad para el joven y su familia. Esta estructura permitirá que se reduzca considerablemente la huella de la identidad del menor en la nueva ciudad. También permitirá que miembros jóvenes adicionales reciban asesoramiento en los años venideros, dentro de la misma estructura.
¿Cómo funciona la Fundación Educacional Nevis?
La fundación Educacional Nevis tendría la capacidad de firmar contratos de residencia u otros compromisos legales importantes, tales como el pago de tasas universitarias, la adquisición de un automóvil, etc. De esta forma, tanto los contratos como los pagos se realizarán confidencialmente y sin la exposición del nombre familiar.
Una tarjeta de crédito de pago previo confidencial
La Fundación Nevis puede mantener una cuenta bancaria y una cuenta de tarjeta de crédito confidencial en varias divisas. La fundación puede pagar directamente de su cuenta bancaria los gastos de estudios y alojamiento. Los gastos diarios pueden pagarse mediante la tarjeta de crédito confidencial.
Para mantener la confidencialidad, la tarjeta no muestra el nombre del titular, la fundación o el banco. De esta manera, la familia puede reducir considerablemente el perfil público al que estará expuesta la persona joven.
Administración de la Cuenta de Crédito
Los administradores de la Fundación también tendrán acceso en tiempo real a la cuenta de crédito. Serán capaces de monitorizar los gastos, que incluirá los datos específicos con respecto al lugar y a la persona/organización que recibe el pago, y de modificar los niveles de fondos destinados para cada cuenta.
Actualmente, las tarjetas de pago previo operan en cinco divisas y se podrá emitir tarjetas nuevas para miembros jóvenes adicionales en los subsiguientes.
Diligencia debida
El cumplimiento de requisitos es un factor muy importante y cada familia deberá proporcionar información exhaustiva de sus antecedentes y la diligencia debida. Esto incluirá la fuente de financiación e información del patrimonio en detalle. El agente registrado, como Dixcart, el banco y la empresa de la tarjeta de crédito cumplirán con las Normas comunes de Información (CRS) y la Ley de Cumplimiento Tributario de Cuentas Extranjeras (FATCA) en su totalidad.
Información adicional
Si necesita más información con respecto a las Fundaciones Educacionales Nevis, incluida las ventajas con respecto a la confidencialidad que ofrecen, póngase en contacto con John Mellor en: advice.nevis@dixcart.com.