Why Nevis is a Jurisdiction of Choice: to move to and to set up an Offshore Structure – In the Caribbean and Beyond
In this short article we cover some of the reasons why individuals and companies set up or move to Nevis. We will be looking at:
A Short Modern-Day History of Nevis
First things first, a question we often get asked when we embark on trips: Where is Nevis?
Nevis is the smaller of the 2 islands comprising the Federation of Saint Kitts and Nevis in the Caribbean. It is easily accessible with direct flights from London, Miami, Puerto Rico, Canada and New York, amongst others, to St Kitts. Followed by a short hop of four kilometres through The Narrows over to Nevis via water taxi. The population of Nevis is only 11,000 and that of St Kitts is 53,000.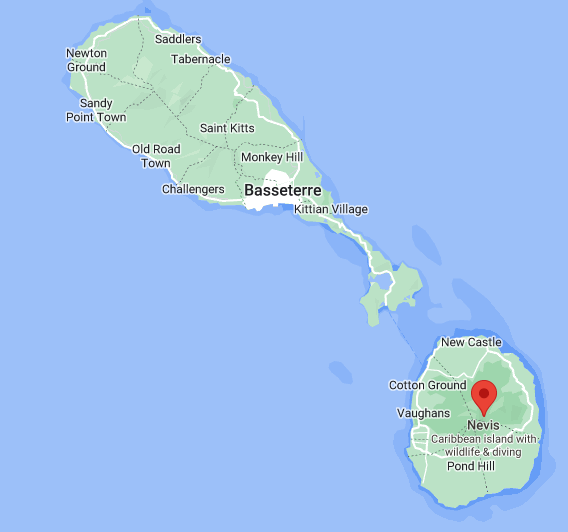 Once you step off the water taxi and onto Nevis you are greeted by the warm air, sunshine on your back and will see the Nevis peak looming above you, an inactive volcano located in the centre of the island, which those more active visitors can choose to climb using tree roots and ropes to assist.
There is also a rich wildlife population with a higher concentration of Green Monkeys than people across the two islands, although they are considered to be pests as they demolish any hard grown crops. You will also see donkeys roaming freely around the island along with livestock such as goats and sheep. The sea life is not to be missed too where you may spot a stunning display of fish, sea turtles and different types of rays.
Nevis was the birthplace of Alexander Hamilton, one of the founding Fathers of America who was born on Nevis in 1757 and Lord Horatio Nelson, one of Britain's most famous admirals, also used Nevis as a base of operations in the mid 1780's and married a Nevisian, as the local people are known.
Nevis continued to be part of the British colonial holdings until 1967 when it achieved Associated Statehood with St. Kitts. In 1983, Nevis became part of an independent nation and formed part of the sovereign democratic state of St. Christopher and Nevis. It has the unique constitutional arrangement of being part of the Federal Parliament whilst having a separate parliament and its own Nevis Island Administration headed by a Premier.
Nevis Laws
The basis of the Federation's law is the common law of England, but since independence it has been supplemented by newer legislation, specifically in the corporate, commercial and financial areas. The Nevis Trust law was originally based on a hybrid of the Guernsey Trust Law and Cook Islands Trust law, taking the best from each jurisdiction and has been subsequently refined, most recently in 2016.
The Federation's Constitution provides sovereign rights to Nevis in that it can enact its own laws which are separate and distinct from those of St Kitts and the Federation. In 1984, Nevis established its international business sector with the enactment of the Nevis Business Corporation Ordinance. Subsequent to this international business in Nevis has grown steadily and now encompasses International Business Companies, Limited Liability Companies, Registered Trusts and Multiform Foundations. St Kitts and Nevis also offers a Citizenship By Investment Programme which enables people to invest into the Federation and receive a St Kitts and Nevis passport.
Dixcart Nevis Services
The office of Dixcart Management Nevis is located on the West of the island looking out over Gallows Bay.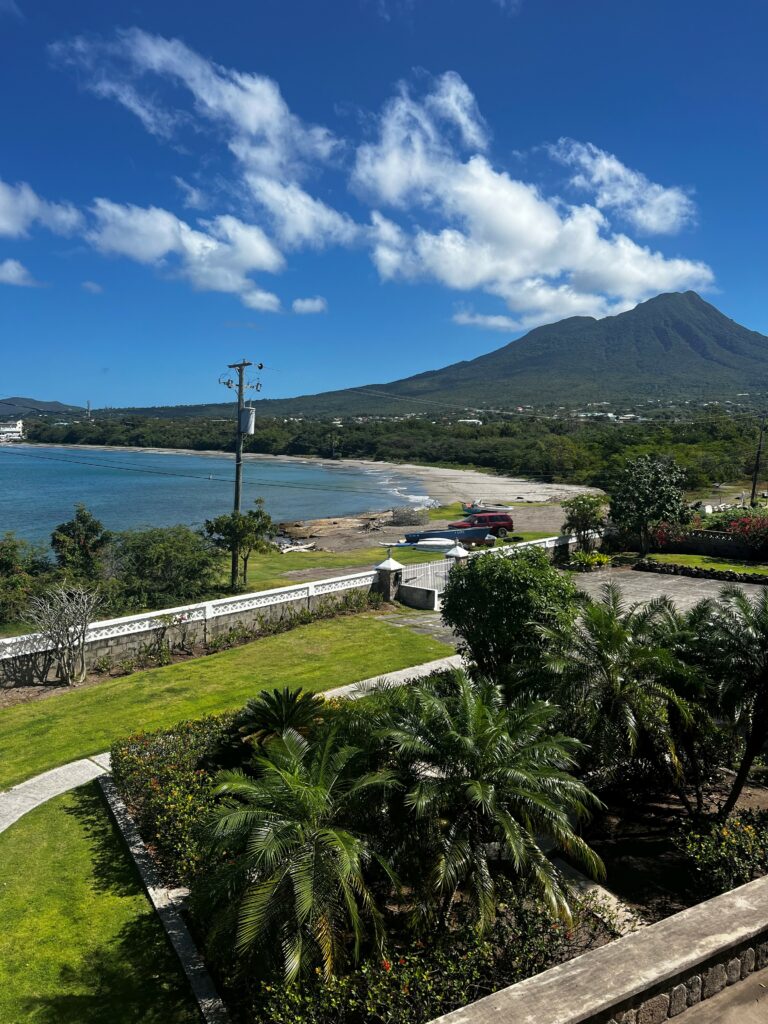 We are proud to offer a friendly, bespoke, proactive and prompt service to our clients with our aim to respond to every query and question within 24 hours.
Our areas of expertise include:
Company formation and registered agent and registered office services
Migration of entities into Nevis from alternative jurisdictions
Estate Planning including Trust and Foundation creation and administration
Asset Protection
Citizenship by Investment Applications
Family Office Services
Why Set up a Structure in Nevis?
Nevis is fast becoming a preferred Caribbean jurisdiction to set up an offshore structure as it offers additional benefits not found elsewhere.
Structuring offshore can be utilised to mitigate taxes, to take advantage of asset protection laws, and succession planning. The benefits of Nevis are outlined in more detail as follows:
Increased Confidentiality – There is no beneficial ownership register in Nevis, public or private, or plan to introduce one and Ultimate Beneficial Owner information is kept confidential by the registered agent. Similarly there is no searchable register of Directors, as was recently introduced in BVI.
Asset Protection – Nevis trusts and foundations benefit from unique asset protection laws. If a creditor wishes to bring an action against one of these structures, they must first submit a bond of $100,000 for a Trust, or $50,000 for a Foundation, to the Nevis Minister of Finance before the court will consider the action. There is a 2 year statute of limitations period for trusts and 1 year for foundations, within which a creditor must bring an action, with all proceedings being held privately 'in camera,' (in the judge's chambers).
An Additional Security Aspect – foreign judgements are not recognised, therefore even if a judgement has been awarded in another jurisdiction, any civil action must be brought anew in the Courts of the Federation.
Agility – There are agile structuring options; an entity formed in another jurisdiction may easily redomicile to Nevis including existing Trusts, Companies and Foundations, and not only can those entities migrate to Nevis, those existing entities can also be transformed into a Nevis Foundation to maintain continuity.
Flexibility – With cutting edge and flexible foundation legislation, a Nevis Multiform Foundation can take or change its form to be a Trust Foundation, a Company Foundation, a Partnership Foundation or a Traditional Foundation and can 'chop and change' its form throughout its life to adjust dynamically to Client's needs.
And finally, we Must Not Forget the Friendly Tax Environment – there is no income tax, capital gains tax, estate tax, inheritance tax or gift tax within Nevis. There is however a slight tax quirk for Nevis companies, more detail can be provided by contacting the Dixcart Nevis Team: advice.nevis@dixcart.com.
Why You Should Move to Nevis
Aside from the white sandy beaches, the warm and sunny climate and friendly people, Nevis boasts a number of delicious eateries, relaxed beach bars, a selection of schools and a full service hospital.
There are plenty of activities to take part in, these include; water sports, sailing, fishing, horseback riding, yoga, hiking and quad biking and there are regular events scheduled throughout the year including the Mango Festival, the annual Channel Swim between St Kitts and Nevis, 'Culturama', the Nevis Marathon, Nevis Triathlon and Annual Sea Turtle Experience.
Citizenship By Investment
The St Kitts and Nevis Citizenship By Investment Program is the longest running Caribbean program and has recently undergone some changes and announced some limited time benefits. See our recent article: (Enhanced Benefits St Kitts & Nevis Citizenship By Investment Programme: Limited Time Period) for details of these.
There are two main options to obtain a St Kitts and Nevis passport under this program, these are the donation route; donating a set sum, currently US$125,000, to the Government's Sustainable Growth Fund, or the real estate route; by investing a minimum US$200,000 in an approved development or purchasing a private home for a minimum of US$400,000.
Happily Ever After – How Dixcart Can Help
So what are you waiting for? Contact us today to arrange a video call to discuss your options and hear why we love this Caribbean gem so much: advice.nevis@dixcart.com
---