Dixcart new office in Cyprus
Charalambos Pittas, the Managing Director of Dixcart Cyprus, is delighted to announce that the Dixcart office in Cyprus moved to its new premises in Limassol, during the first week of December 2019.
Substantial red-tape and two sets of Planning Permissions had to be navigated, as well as a number of complications in relation to the electricity supply. A few grey hairs were gained.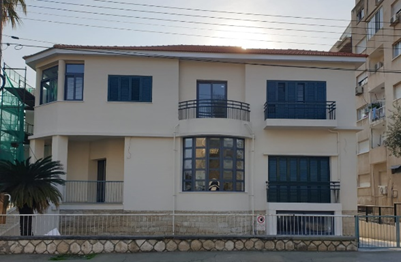 The Dixcart floor is fully operational while the outside areas are still under completion and are expected to be finalised by the end of February. The building comprises three floors (approximately 600sqm). One floor is being used by Dixcart and the other two for serviced offices. We will therefore be launching a Cyprus Dixcart Business Centre, to add to the other five Dixcart Business Centres.
The building has a little bit of history to it, being built in 1958 by a Cypriot Lawyer who practised in the UK. At the time of building, most of the materials were brought from the UK including fireplaces and wooden floors. Unfortunately it was not possible to maintain the original wooden floors as a result of damage over the years.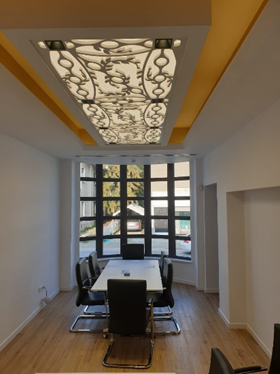 In the late 50's to early 70's, Limassol was not a main town in Cyprus and the street in which the building is located was most likely one of the main roads leading to the port. It was only after the Turkish invasion in 1974 that Limassol began to grow as a city.
Every effort has been made to preserve the original architecture of the building. The only major amendment, apart from the outside, was the construction of a new staircase to enable better access to the three floors. A full, but sympathetic renovation was required internally, to modernise the facilities and infrastructure.
With this investment, Dixcart is able to continue its growth and provide clients with a comprehensive range of business support services. The Cyprus Dixcart Business Centre offers 2-8 desk rooms and a full range of ancillary services are available to assist with the business needs of clients.
We look forward to you visiting us at our new premises – just let us know when you might be in Cyprus: advice.cyprus@dixcart.com