Introduction to Charalambos Pittas and Steven de Jersey Members of our Corporate Team
Dixcart Corporate Services
The Dixcart Group has been providing corporate services for over 45 years. Dixcart has extensive expertise in advising both private and institutional clients as to how to set up structures to best meet their needs and to match their circumstances. A number of structures feature companies in one or more jurisdictions as well as other asset protection vehicles, whilst many just feature companies.
Dixcart not only establishes the companies but also provides a comprehensive range of company management services. Such corporate services include:
Day to day administration and company secretarial services
Director services
Registered office and agent services
Tax compliance services
Accountancy services
Dealing with transactions, including all aspects of acquisitions and disposals
Introduction to Charalambos Pittas and Steven de Jersey
Charalambos Pittas from our Cyprus office and Steven de Jersey from the Guernsey office are two key members of the Dixcart Corporate team that we are introducing to you today.
Charalambos Pittas joined the Dixcart Group in 2018 and was appointed Operations and Finance Director of the Dixcart office in Cyprus. He is responsible for the operations of the office and supervision of all accounting functions for clients. He also provides support to the Managing Director to develop the office and the depth of services that it provides.
Steven de Jersey is a Director of Dixcart Guernsey and is a Member of the Institute of Chartered Accountants in England and Wales with over 25 years' experience in the Guernsey Finance Industry. Steve joined Dixcart in 2018, after 13 years productively spent establishing, and developing the Guernsey office for a leading Guernsey service provider. His particular focus was advising and servicing the larger and more complex structures for both institutional and private clients. Guernsey is a very attractive location for structures due to its zero corporate tax rates for the majority of companies established on the island relating in tax transparent structures for investors.
Charalambos Pittas
Director
BSc, FCA
charalambos.pittas@dixcart.com
Charalambos holds a BSc degree in Accounting and Finance, and he qualified as a Chartered Accountant in 2002, having completed his training with KPMG. In 2003 he moved to an International Information Technology company listed on AIM and later on WSE, where he served as the Finance Director of Western Europe. In early 2008 he was appointed Financial Controller when he moved to a Reinsurance company listed on CSE, which was acquired in late 2008 by a NYSE listed company. Charalambos moved to an Administrative Service Provider company in March 2010 until October 2018, where he was the Risk Assessment Manager
His direct involvement with multinational and multicultural companies and his wide exposure to various regulated environments and international business have enhanced his professional capabilities. His expertise is of direct relevance to the structures seeking to establish themselves in Cyprus and he is experienced in providing all of the management and accounting support required.
Charalambos also travels to meet prospective new clients and to detail the advantages available to companies established in Cyprus and for High Net Worth individuals seeking to relocate there.
He is a member of the Dixcart Risk Committee, assisting in providing advice and support, relating to compliance to all of the offices across the Dixcart Group. He advises on the relevant due diligence requirements relating to business acquisitions and is expert in providing support to ensure that all compliance requirements are fully met.
He is a member of the Institute of Chartered Accountants in England & Wales (ICAEW) and the Institute of Certified Public Accountants of Cyprus (ICPAC).
Steven de Jersey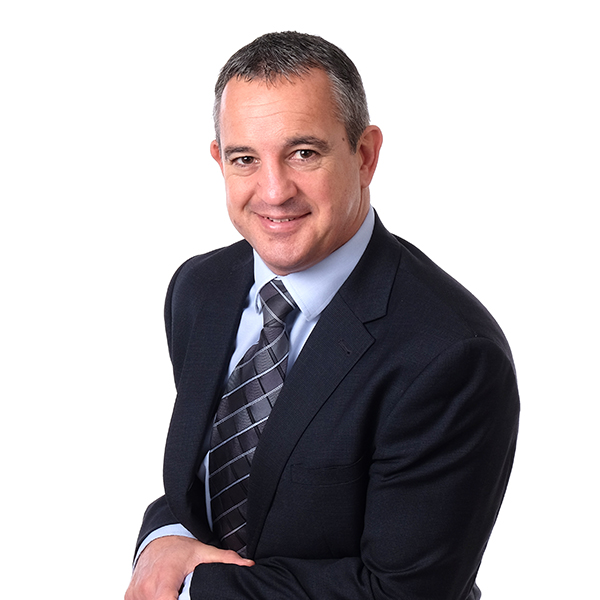 Director
ACA
Steve is responsible for the business development of the Dixcart Guernsey office along with leading the Corporate and Fund offering and promoting corporate and listing services throughout the Group. He also specialises in the establishment and administration of all forms of domestic and offshore corporate vehicles, private investment funds, investment trusts, foundations and partnerships for corporate, institutional and private clients.
He has specific experience in relation to holding structures, mergers and acquisitions, migrations, restructuring, refinancing, reorganisations, joint ventures, disposals, debt and equity, private placements, and listings.
In addition, Steve is responsible for private client structures and works closely with local and international advisors in administering traditional trust and foundation structures as well as the more recent trend in the use of Limited Partnerships and Private Investment Funds. Steve also works closely with Locate Guernsey in order to aid individuals and families relocating to the island and potentially establishing a business here. He provides professional advice regarding each stage of relocating to Guernsey, aid in integrating into Island life and guidance to Guernsey's beneficial tax regime.
Steve travels regularly to the UK, as well as other jurisdictions around the world in particular South Africa and works closely with the other Dixcart offices. He is regularly involved in organising networking events for professional contacts and clients.
In his spare time Steve enjoys an active life, being very involved in the rugby scene in Guernsey including playing for the Guernsey veterans' team. Steve also plays for a local veterans' football team as well as being a passionate motorsport fan. He is also connected to the equestrian world with a close family member owning a horse and frequently competing in events locally and on the UK mainland.